Tutor Qualifications
Tutors introduced by Elite Home Tutors are highly qualified with university degrees, teaching certificates, professional qualifications. Although mostly from a school teaching background, tutors also come from other walks of life including training establishments. This allows tuition to be offered in business, commercial and technical subjects too.
Our selection process includes taking up professional references in respect of tutors and checks with the Criminal Records Bureau. (This is often referred to as the CRB). To enable us to provide a fully professional service we would be very grateful to hear from you if a tutor provided by us falls short of your expectations in any way.
The Tuition Course
Different tutors have different teaching methods and styles. One of the primary benefits of private tuition is that the tutor can tailor his/her method to the needs of the individual student in a way that cannot be achieved in the larger group classroom setting.
Every student is an individual therefore student and tutor need to find their best approach together. The tutor will ask for any additional information needed at the start of any tuition process and information given before starting is of great help to formulate future lessons. Please try and ensure that tuition can be conducted in a quiet atmosphere conducive to concentration on the tuition involved.
Provision of exercise books and textbooks is usually the responsibility of the client. Tuition normally consists of one hour sessions. Shorter or longer sessions should be agreed in advance between client and tutor. At the start, it can be difficult to determine how much tuition a student requires. Elite Home Tutors tries to be as flexible as possible as it is important to get the balance right for you or your child. Some parents use private tuition as a year round support to their child's education. For others, just a few sessions may be required as a top-up before an exam.
All parents and students would like to see private tuition as a quick solution but in reality it can take time for trust and rapport to be built between tutor and child. Elite Home Tutors will try to find a suitable match between the client and tutor taking into account the tutors who are available and your individual requirements. However, sometimes a tutor's teaching method or personality may not suit the student involved. If this is the case, please contact us straight away, and we will do our best to find a replacement as soon as possible.
Responsibilities
Please ensure that a responsible adult is on the premises at all times. A tutor cannot be held responsible for looking after children, nor a house and household effects while tutoring.
Attendance
The minimum charge for the attendance of a tutor at a session is your hourly rate of charge for that tutor.
Please note that there can be considerable preparation involved before each session of tuition, in addition to travel time and cost to the tutor.
Illness & Holidays
Please contact your tutor directly over such matters, especially during the usual holiday periods, giving a minimum of 24 hours notice (except in unforeseeable situations). Cancellations without 24 hours notice will be charged at the one hour rate.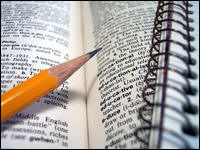 Tuition Stopped by Tutor
If a tutor, for any reason, has to stop tuition mid course, Elite Home Tutors will try to replace that tutor as soon as possible, subject to availability.
Tuition Stopped by Client
Please give at least a week's notice of end of tuition in writing both to your tutor and to Elite Home Tutors, so that your tutor may conclude his/her work with the student. This cancellation provision applies after tuition has commenced.
Payment For Tuition
Payment is made at the end of every lesson - one lesson being one hour. Payment is to be made to the tutor for the lesson for the agreed price. Any additional time is to be paid pro rata. The tutor then in turn forwards a proportion of the hourly fee to Elite Home Tutors. Clients are asked to complete a form at the end of every session which confirms that tuition has taken place. This is then forwarded to Elite Home Tutors every month.
Client Satisfaction Policy
When a client has prepaid for a course of tuition and a client is not satisfied with a particular tutor or if a tutor must stop tuition mid course due to unforeseeable circumstances, Elite Home Tutors will endeavour to find a replacement tutor.
Fees
Fees are agreed verbally by Elite Home Tutors on behalf of the tutor and with the client prior to commencement of the tuition. They are normally at a standard rate appropriate to the level of tuition provided. At least twenty four hours notification of cancellation of a lesson is required, otherwise the lesson will be deemed to have taken place and you may be charged in full.
Policies
Any opinion expressed by a tutor is not necessarily an expression of the opinion of Elite Home Tutors.
Other
In using a tutor provided to you by Elite Home Tutors you are deemed to have agreed to these terms and conditions. While Elite Home Tutors takes all reasonable steps to verify the good character of the tutors provided, neither the owner of Elite Home Tutors, nor any of its permanent staff, are liable for any loss, damage or injury caused by any tutor provided.