Why Elite Home Tutors?
All children learn at different paces and with today's class sizes it is impossible for teachers to teach at the correct rate for every pupil. Furthermore, many children are embarrassed to ask questions in front of the rest of the class. Due to this, your child may not reach their academic potential.
You will also get a tutor who will understand and persevere with your child and someone who over the years has gained many different techniques in explaining concepts as each child requires a different approach. If you employ a personal tutor your child will get all the benefits of 1 to 1 teaching, allowing them to reach their full potential. Tuition is usually one to one but can be two or three to one if you require several children tutored at the same time. Tuition normally takes place in either the tutor's or student's home.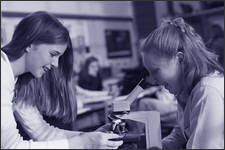 At Elite Home Tutors, our goal is to provide you with courteous, expedient and professional service of the highest calibre.
Browse our Website for more information about Elite Home Tutors. If you have any questions or would like to speak with a Elite Home Tutors' representative regarding our services, please e-mail us via the Contact link above or call us at 0151 722 3784